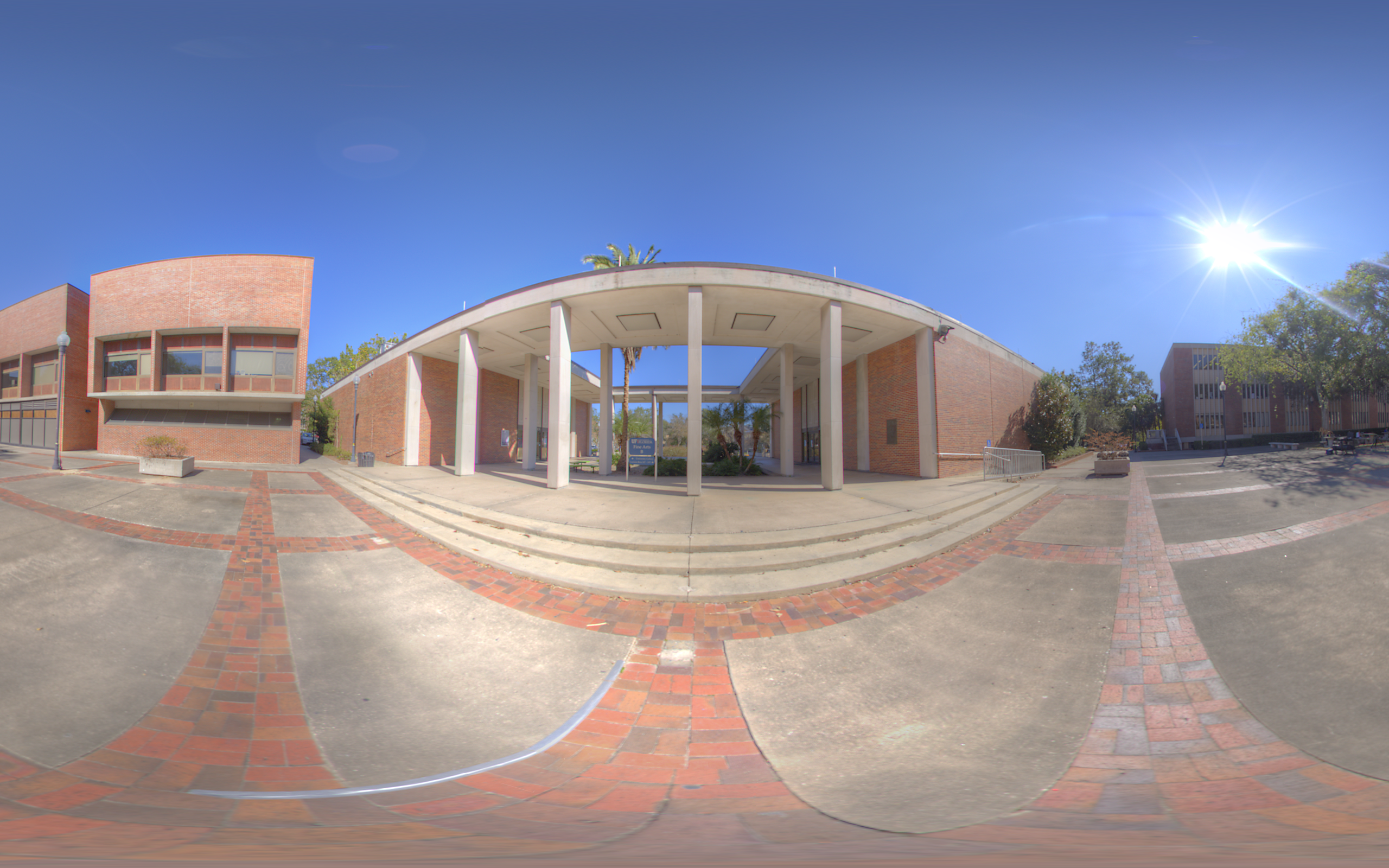 Digital Art and Animation
3D/CG ART
Make art using a 3D/CG industry workflow.
---
Years taught: 2011-19, 2021-22
An intermediate class that explores principles and concepts of animation using traditional methods, digital imaging, and contemporary 2D and 3D software applications. Lectures, demonstrations, screenings and readings provide students with the opportunity to integrate concept, form and technology to explore the possibilities of animation.

ART 3616C/6675C introduces the student to the use of 3D computer generated imagery in the production of contemporary art. In the process of learning this practice, and the discourse that surrounds it, you will learn how to 3D model and navigate an "animation workflow" prevalent in the computer graphics industry. The emphasis is on the development of an experimental art practice that combines form, method, and content, encouraging the artist to "seize" the means of production towards their own ends.

Multiple projects emphasizing different aspects of what is considered the "animation pipeline", from 3D modeling, texturing, lighting, simple motion, and post-production compositing techniques, will be used to develop the students skills in the overall, artistic use of these technologies. You will learn to integrate CG elements with photographic background imagery in the form of still or short motion composites. Lectures on principles and methods, introduction to the history of animation in contemporary art, and screenings of past and contemporary uses of computer graphics in art practice are planned. Reading and writing assignments will lead to class discussions investigating the nature of digital art and animation.
Objectives
Over the course of the semester, the goal is to help you develop your art practice in the following ways:
1.
Articulate
Intervene in the cinematic image, digitally.
2.
Compose
Compose motion graphics and imagery.
3.
Criticality
Engage in meaningful discussion and develop a sense of criticality.
4.
Synthesis
Synthesize multiple softwares into a workable production pipeline.
5.
Communicate
Propose ideas in a way that clearly demonstrates intent.
Requirements for class attendance and make-up exams, assignments, and other work in this course are consistent with university policies that can be found at:
https://catalog.ufl.edu/ugrad/current/regulations/info/attendance.aspx.

This is a heavily studio-based course so physical attendance is necessary. Unfortunately, Covid-19 is still a problem. If you are sick or withheld, please try to keep up as best you can by attending class via Zoom. Links to the Zoom meetings are located on the course Canvas page.

Grades will be based 85% on projects, reviews, and class assignments. 15% will be based on class participation. See below for the breakdown. Participation means you are expected to constructively criticize your peers and participate in class discussions. Unless the meeting is being recorded or, due to some other extenuating circumstance for which you receive approval from me, you are expected to be virtually present with your camera on and your name displayed. Failure to do so will impact your participation grade.

Detailed, specific info on grades and grading can be found at:
https://catalog.ufl.edu/UGRD/academic-regulations/grades-grading-policies/

Notwithstanding the description of grades above, generally, grades are conceived in this way:

A(Excellent) Student's work is of exceptional quality and the solutions to problems show a depth of understanding of the program requirements. Project is fully developed and presented well both orally and graphically. Student has developed a strong and appropriate concept that clearly enhances the overall solution. The full potential of the problem has been realized and demonstrated.

B(Good) Student's work shows above average understanding and clear potential. All program requirements are fulfilled and clearly and concisely presented.

C(Fair) Student's work meets minimum objectives of course and solves major problem requirements. Work shows normal understanding and effort. Quality of project as well as the development of knowledge and skills is average.

D(Poor) Student's work shows limited understanding and/or effort. Minimum problem requirements have not been met. Quality of project or performance as well as development of knowledge and skills is below average.

F(Failure) Student's work is unresolved, incomplete and/or unclear. Minimum course objectives or project requirements are not met, and student's work shows lack of understanding and/or effort. Quality of project or performance is not acceptable.

Instructor's evaluation of student's interest, motivation, attendance, proficiency and overall development or improvement during the semester will be taken into consideration in determining the final course grade. This syllabus is subject to refinement and development throughout the semester based on feedback and class interaction. Policies and grading criteria are absolute and will not change. Any substantial changes will be discussed with the class prior to implementation.

Grading breakdown:


   Simple Form =  15%
   Form and Meaning =  15%
   What is Real? Proposal =  10%
   What is Real? =  20%
   What is Real? Documentation = 10%
   Reflective Writings = 15%
   Participation  = 15%
   

Students are expected to provide feedback on the quality of instruction in this course by completing online evaluations at https://evaluations.ufl.edu. Evaluations are typically open during the last two or three weeks of the semester, but students will be given specific times when they are open. Summary results of these assessments are available to students at https://evaluations.ufl.edu/results/.

POLICY LANGUAGE PROVIDED BY UF: In response to COVID-19, the following practices are in place to maintain your learning environment, to enhance the safety of our in-classroom interactions, and to further the health and safety of ourselves, our neighbors, and our loved ones.

If you are not vaccinated, get vaccinated. Vaccines are readily available at no cost and have been demonstrated to be safe and effective against the COVID-19 virus. Visit this link for details on where to get your shot, including options that do not require an appointment: https://coronavirus.ufhealth.org/vaccinations/vaccine-availability/. Students who receive the first dose of the vaccine somewhere off-campus and/or outside of Gainesville can still receive their second dose on campus.

You are expected to wear approved face coverings at all times during class and within buildings even if you are vaccinated. Please continue to follow healthy habits, including best practices like frequent hand washing. Following these practices is our responsibility as Gators.

Sanitizing supplies are available in the classroom if you wish to wipe down your desks prior to sitting down and at the end of the class.

Hand sanitizing stations will be located in every classroom.

If you are sick, stay home and self-quarantine. Please visit the UF Health Screen, Test & Protect website about next steps, retake the questionnaire and schedule your test for no sooner than 24 hours after your symptoms began. Please call your primary care provider if you are ill and need immediate care or the UF Student Health Care Center at 352-392-1161 (or email covid@shcc.ufl.edu) to be evaluated for testing and to receive further instructions about returning to campus. UF Health Screen, Test & Protect offers guidance when you are sick, have been exposed to someone who has tested positive or have tested positive yourself. Visit the UF Health Screen, Test & Protect website for more information.

Course materials will be provided to you with an excused absence, and you will be given a reasonable amount of time to make up work. If you are withheld from campus by the Department of Health through Screen, Test & Protect you are not permitted to use any on campus facilities. Students attempting to attend campus activities when withheld from campus will be referred to the Dean of Students Office. Continue to regularly visit coronavirus.UFHealth.org and coronavirus.ufl.edu for up-to-date information about COVID-19 and vaccination.

FROM ME: Please refer to the Center for Disease Control Section 3: Guidance for Institutions of Higher Education (IHEs) Where not Everyone is Fully Vaccinated for minimal precautions.
Required materials will depend on the proposed projects submitted by students. Students will design projects and set budgets based on the goals of the work. See the Schedule of Courses for any attendant fees related to this course.

Readings will consist of .pdfs and URLs available on the class website.

Be sure to read the University of Florida Policies regarding academic honesty, the honor code, accomodations for students with disabilities, wellness, computer use and acceptable use policy, disruptive behavior, health and safety, email and communications, and late work policy.